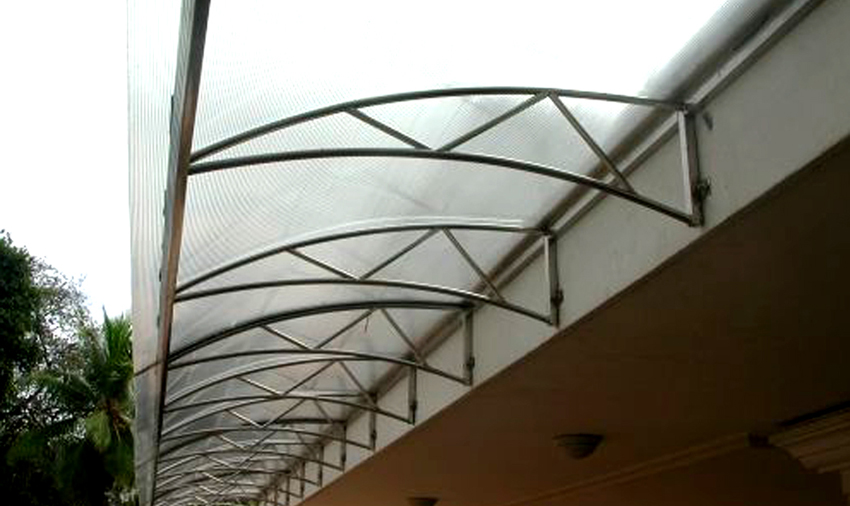 Polycarbonate made canopies
This type of canopy is made of metal frame that is powder coated in color by RAL. The structure is covered with polycarbonate sheets /Lexan/
It is designed for protection from sun rays and rain, suitable for terraces, entrances, stairs, as well as larger areas / canopies at gas stations, parking lots, greenhouses, etc. /.
The advantage of this type of canopy is the exceptional strength of the materials, allowing its year round usage without having to retract it.