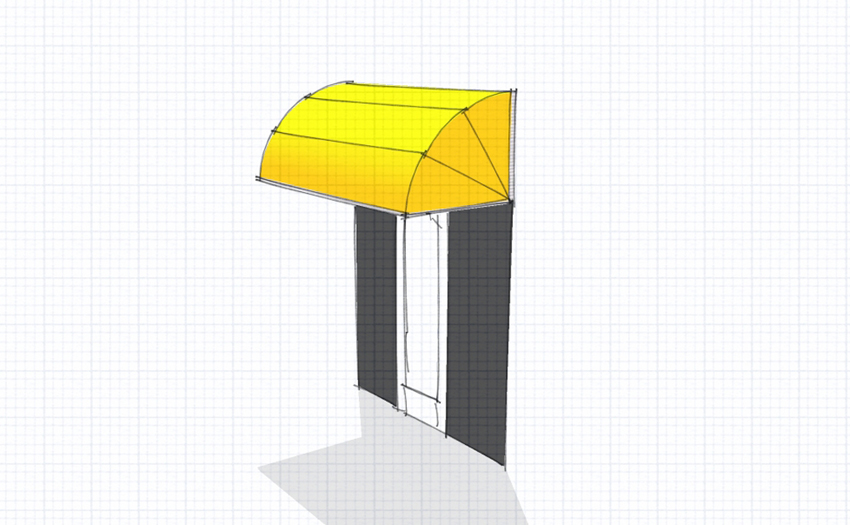 Basket type awning
The structure of the "Basket" awning is made from aluminum and it is powder coated in white.
The awning can be made with 3,4 or 5 frames.
The mounting options are either ceiling or forefront mounting using wall plugs or anchor bolts.
The expanding and retracting is manual by rope and a regimental system. ?
The covers are made of UV protected acrylic fabric, polyester fabric or vinyl.